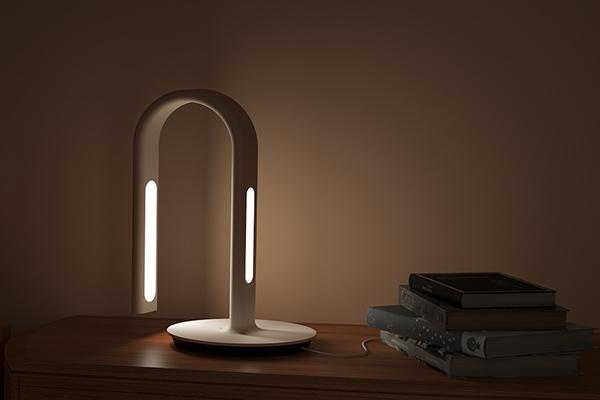 Tencent Home Appliances (Yan Can) September 23 news, Philips Lighting officially released the second generation of Zhirui lamps. The product was originally launched in the end of June on the line of millet crowdfunding, has a common "7" shape, light is white, and has a WiFi module, you can adjust the light through the millet smart home app.
According to reports, Philips Zhirui lamps in the appearance of the second generation using aluminum alloy + silicone material, continuation of its rich sense of technology design, "7" shape can be easily multi-angle bending, to meet the different lighting needs of users, At the same time the desktop center illumination can reach 1200 lux and can be used for fine work such as drawing.
At the same time, the product has added a number of intelligent hardware and software configurations. The design of the dual light source can better solve the problem of eye fatigue caused by frequent switching between lighting inside and outside; it can also automatically adjust the brightness of the desk lamp and the backlight brightness of the touch control panel through the perception of changes in lighting environment through the built-in high-precision light sensor.
In addition, the second generation of Philips Zhirui lamps continued to cooperate with Xiaomi in smart connected lighting. In addition to the basic key operation modes, different operations including turning on/off lights, adjusting modes, and the like can be performed by smart devices such as mobile phones.
It is reported that the product is currently on the official line of millet for sale, priced at 199 yuan.
.wxdigi { padding:20px 0; border-top: 1px dotted DBDBDB; } .wxdigi dt { display:inline; float:center; margin-right:17px; } .wxdigi dd strong { display:inline-block; padding-top :0px; color:414141; font-size:14px; } .wxdigi dd { font-size:14px; color:606060; }
Light-duty casters Manufacturer
NingBo Casters (China)Tecgnology Co., Ltd112 , http://www.sitez.com