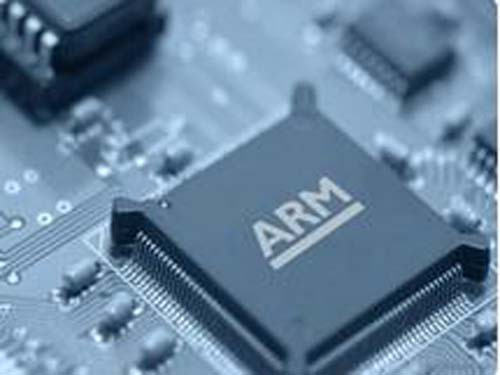 In just two or three years, various VR hardware devices flooded the market with a thriving scene. The prosperousness of this kind of downstream manufacturers is overly eye-catching. It stirs up many people's curiosity and people can't help but experience it and see the virtual world. However, few people are feeling ready to go upstream, especially chip makers' enthusiasm for VR.

Influx of chip makers

ARM and Intel cited concerns

VR has just emerged and the prospects are very broad. Topo Industrial Research Institute predicts that the output value of VR hardware and software will reach 6.7 billion U.S. dollars in 2016, and will increase to 70 billion U.S. dollars in 2020, of which the hardware output value will reach 20 billion U.S. dollars. PiperJaffray expects sales of Oculus Rift in 2016 will reach 3.6 million, GearVR500 million.

This poses a huge market space for chip manufacturers, especially in the overall market downturn, chip manufacturers are full of enthusiasm for the VR market. At present, almost all chip giants have layouts for VR. Samsung, Intel, Qualcomm, NVIDIA, AMD and other chip makers are all making efforts in the field of virtual reality.

Among them, the entry of ARM and Intel is particularly concerned. Intel had a strong alliance with Microsoft, formed a win-tel alliance, and won the championship in the era of PC games. However, after entering the mobile Internet era, ARM has dominated the mobile game market with its high cost-effectiveness and low energy consumption. Today, both parties have entered the VR market together.

Intel, which has lost ground in the mobile market, has always wanted to make a difference in the smart phone and tablet PC market. However, in reality, it is only trying to stop it, and there is no substantial breakthrough. The VR market is a golden opportunity for it. Intel's layout in VR is very positive. Since last year, Intel has acquired AR (Augmented Reality) sports goggles manufacturer Recon Instruments and Israeli 360-degree sports video maker Replay Technologies, and has entered into a partnership with helmet maker lonVR.

ARM continues to maintain its absolute superiority in the mobile market, and it has conducted in-depth cooperation with major VR companies. Technically, ARM has in-depth cooperation with Samsung, Oculus, Storm Mirror, Big Brother VR, Nibiru and other VR device manufacturers. In terms of content, it has also reached strategic cooperation relationships with game companies such as Tencent Games, Perfect World, and Snail. ARM has launched a full range of layouts in VR.

Liu Xiaofei, co-founder and deputy general manager of Nanjing Ruiyue Information, believes that ARM's frequent attack on VR is to create a market atmosphere and persuade chip makers to adopt its next new architecture and promote VR development. From the perspective of these chip manufacturers, both the smart phone market and the OTT box market, the demand for chips has reached a certain level. These chip manufacturers also need new technologies to open up new markets, so they will actively follow up.
Rechargeable Battery & Charger
Battery
Zhejiang Baishili Battery Technology Service Co,.Ltd. , https://www.bslbatteryservice.com