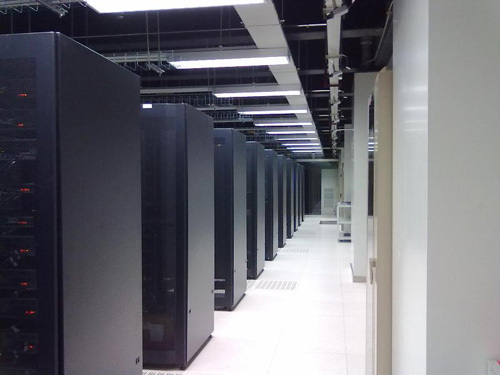 In order to improve power density, efficiency and management level, modern technologies such as cloud computing and virtualization are commonly used in today's modern data centers. As a result, virtualization and cloud services have seen significant growth around the world. The growth rate of cloud computing is much higher than that of general IT technology. The new IT computing solution adopts the cloud computing model, and the migration of traditional IT services to cloud services is the main reason for the growth of cloud services.

Data centers store and process more and more cloud data, and cloud service users are increasing. Correspondingly, the data center is ushering in the moment of change. Here is our evolutionary forecast for the next-generation data center.

Software Defined Data Center (SDDC)

Software-defined data centers (SDDCs) are logical layers within the data center. Security, storage, networking, and even data centers are all included in the software-defined technology (SDX) space. This logical layer allows more physical and virtual resources to be controlled.

Data Center Multi-Level Control

The data center can host many different systems. With this in mind, the control layer must be very diverse. This management console is now integrated into the API to facilitate control of an ever-expanding data center. The new integration approach allows big data control, data processing, and even resource allocation. In a specific example of the latest release of OpenStack, administrators use the cloud computing model to make some very amazing things using network components. For example, with direct integration with OpenFlow, network components allow higher levels of multi-tenancy to be pushed onto the stack with various software-defined networking technologies.

Data Center Operating System (DCOS)

Crossing the data center requires a cross-control layer. Currently, data centers in the global data center are deploying to manage these policies, resources, users, virtual machines, and more control layers. Most importantly, users can create a larger scale of active management infrastructure.

Infrastructure agnosticism

Future data centers will not care about management programs, storage tiers, or running server platforms. Tiered management tools can intelligently pool resources and submit them to the workload. The agnosticism of this type of infrastructure and data center will allow administrators to better expand and create more powerful cloud platforms.

Data Center Automation

Next-generation data centers will revolve around better workflow orchestration and automation services. Resources will be configured and dynamically configured, users will be smart with load balancing, and administrators will be able to focus on improving efficiency and high levels.

In short, the data center technology is rapidly developing. The integration of the API layer, optimization methods, and overall density are new ways of influencing the data center concept. The trend shows that more and more users are using IT consumerization to do more cloud computing processing. This means that the data center will be further developed.