Baidu is now marketing for Baidu's 2S+ TV box, so how does this TV box perform? Is it worth our purchase? And look at this Baidu shadow stick 2S + personal evaluation.
Hardware Appearance: Compact and portable technology
After the box was out of the box, the first impression of Baidu's video stick 2S+ was its exquisiteness and compactness. Just holding it in your hand was just like holding a soap (you know, hehe). It was very portable and lightweight. Baidu Shadow Stick 2S + 140g, and iPhone4 (137g) weight, feel very good.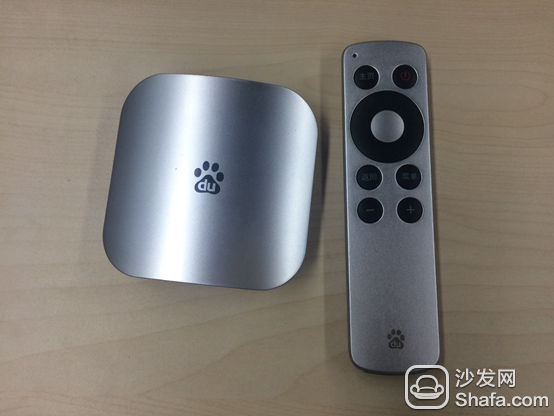 Baidu Shadow Stick 2S+ adopts a silver-gray gold-plated appearance, the overall appearance of the sense of technology and modern full, it is very tall; slim and small size (81 mm long, 81 mm wide, 21 mm high), no matter the hands are small, It feels just right in my hand, and the rounded arc design also adds to the grip of the Baidu Shadow Stick 2S+.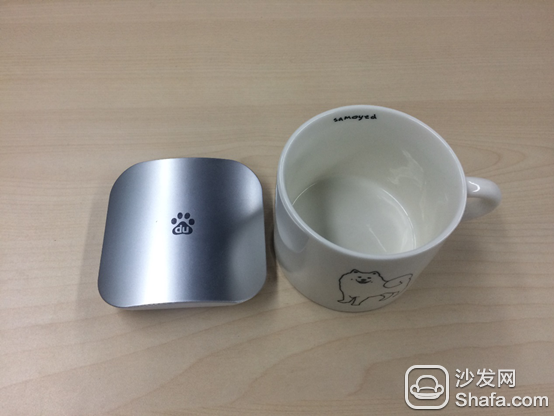 Baidu shadow stick 2S + standard HDMI cable, remote control, power adapter, power cord and other accessories, just a few steps to connect with the TV, very convenient.
Here I have to mention the remote control of Baidu Shadow Stick. The surface is frosted to prevent accidental sliding damage. Compared to traditional TV remote controllers, the Baidu Shadow Stick 2S+ remote controller has only a few buttons, such as switch, direction, homepage, menu, return, and volume, even though it has never touched TV boxes before. It can also be started in just a few seconds.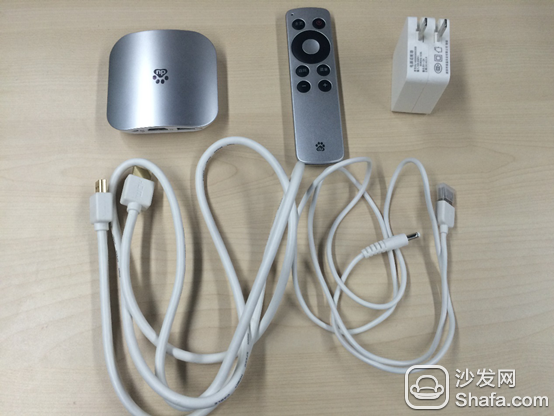 Configuration: dual-core CPU, 8G large flash memory
In terms of configuration, Baidu's 2S+ is equipped with CORTEX-A9, the most popular processor on the market, and has a dual-core 1.5GHZ. The storage space has 8G of large flash memory and 1G of memory. The operation is very smooth and supports 1080P playback. In other aspects, WIFI supports 802.11b/g/n specifications and uses a USB interface.
Software articles Desktop: Concise design, rich video category
After starting Baidu Shadow Stick 2S+, if the current system is not the latest version, the system will prompt the upgrade, select "upgrade" to update automatically, no other operations.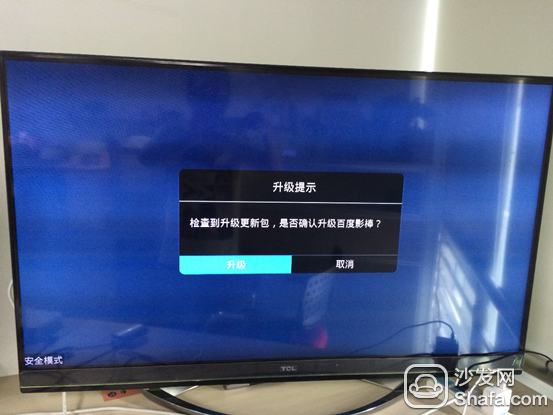 After the upgrade is complete, enter Baidu's shadow stick desktop. If WIFI is not connected, the system will automatically pop up a prompt. After connecting to WIFI, everything is ready.
Baidu Shadow Stick 2S+ Desktop adopts Morden UI style design. Large color blocks are supplemented with main text information. It is concise and generous. Users can see all the information on the desktop at a glance and find the desired classification without confusion.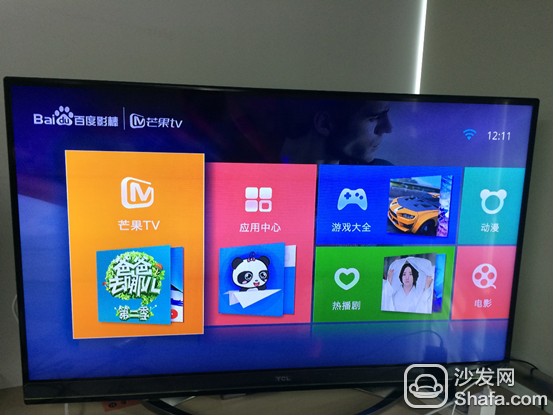 There is WIFI signal strength and time prompt in the upper right corner of the desktop. It can know the intensity and time of the WIFI signal in real time. It is a very nice warm design.
Content: What do you want to see here?
In addition to the built-in Mango TV, the Baidu Video Stick 2S+ also includes 10 sub-categories for games, hits, animations, movies, radio, education, MV, and documentary, which basically cover most of the video content watched by ordinary users.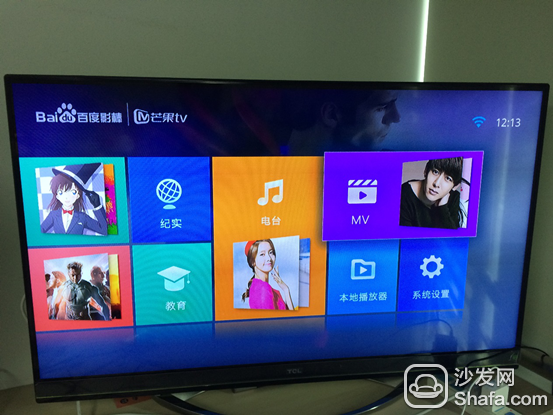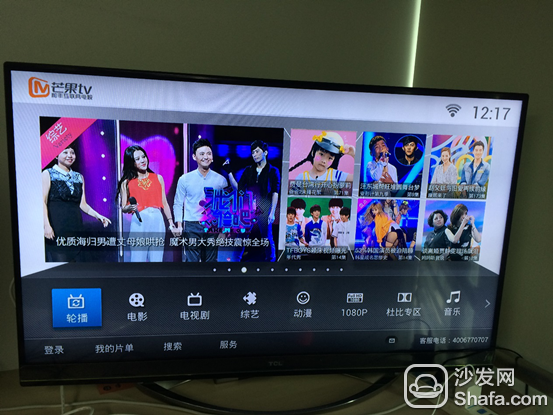 Baidu Shadow Stick 2S+ Built-in Mango TV
In terms of movies, Baidu's video stick 2S+ has built thousands of new and hottest movies at home and abroad. For example, the recent popular death squads3, extraordinary Spider-Man and Wolverine can all be played directly. Users do not need to worry about having no films to watch. And Baidu video stick 2S + support 1080P ultra clear play, compared to computers, mobile phones, tablet small screen, Baidu video stick + large TV combination, can be a perfect composition of the living room home theater.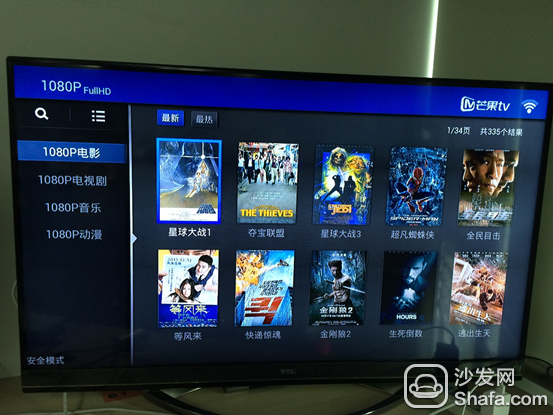 Baidu Video Stick 2S+ Built-in HD Popular Movie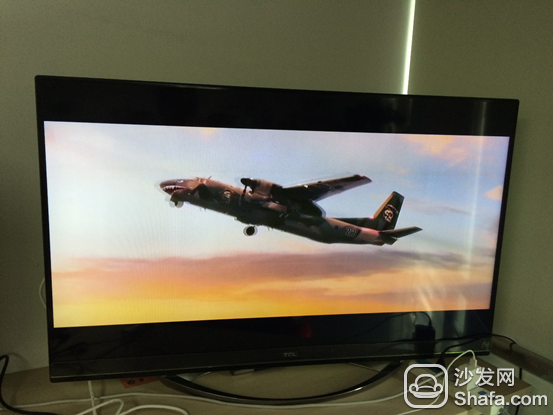 In terms of TV dramas, Baidu's video sticks brought together more than 1,000 popular TV series. The recent hot national swords, including Qi Tan, Wei Zifu, Xin Jigong Living Buddha, and Deng Xiaoping in the historical turning point included all of them.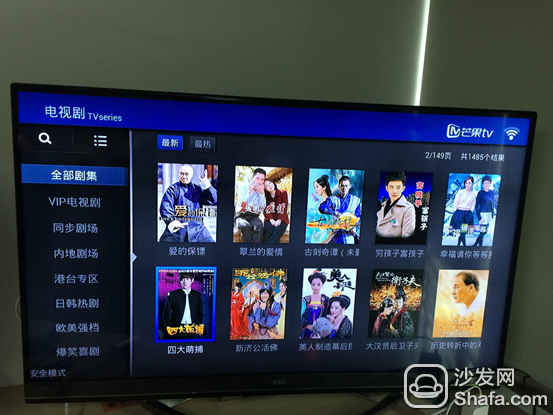 For variety shows, Baidu's video stick 2S+ has a built-in mango TV, and Hunan Satellite TV's all-award entertainment variety shows can be watched directly, such as Where to go for Daddy 2, Happy Camp, Metamorphosis, etc.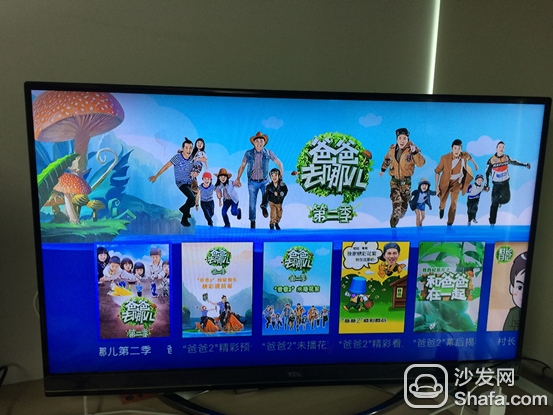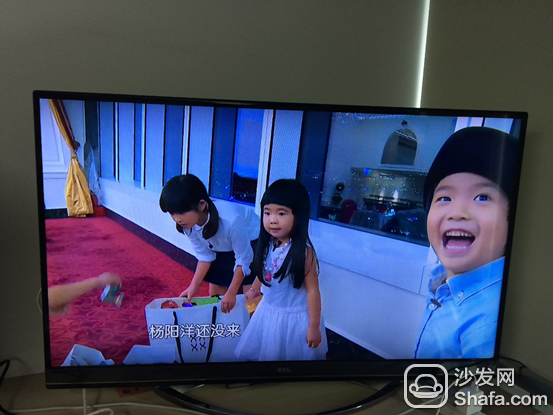 Use Baidu Shadow Stick 2S+ Watch Where Daddy Goes 2
In addition to movies, TV shows, and variety shows, Baidu's video stick also has a variety of different types of movie and TV programs such as the star MV, animation, education, and documentary, which can basically meet the needs of different users' video viewing preferences. One by one.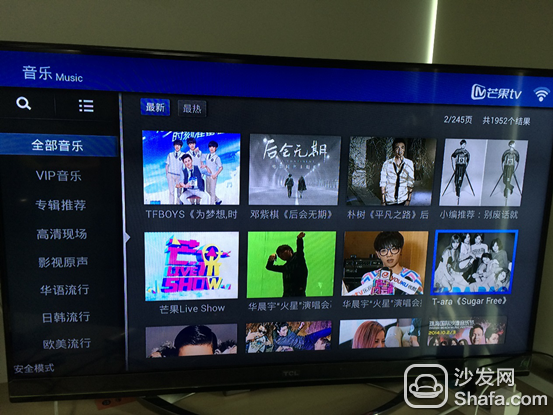 Star MV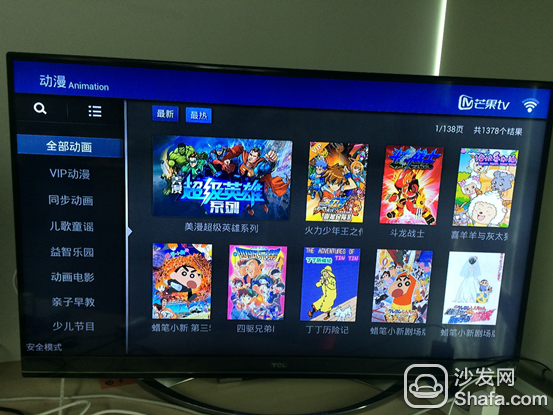 Anime show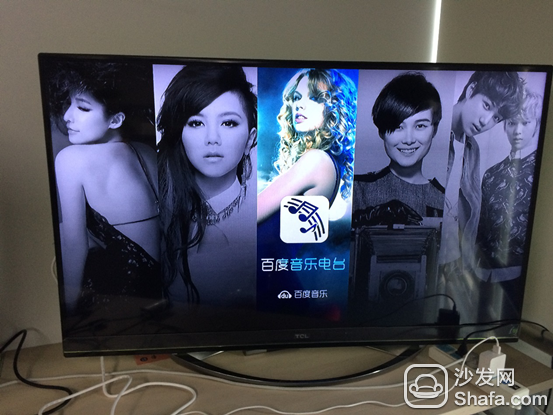 Music Radio
Setting: Zero-cost operation of small white operation
System settings, Baidu Shadow Stick 2S + is also the ultimate small white, connect WIFI, shadow stick acceleration (clear cache space), set the TV screen and resolution, upgrade the system and other operations, the basic one-click to complete, the user does not need to spend much of the cost of learning, You can easily set up and manage Baidu video sticks.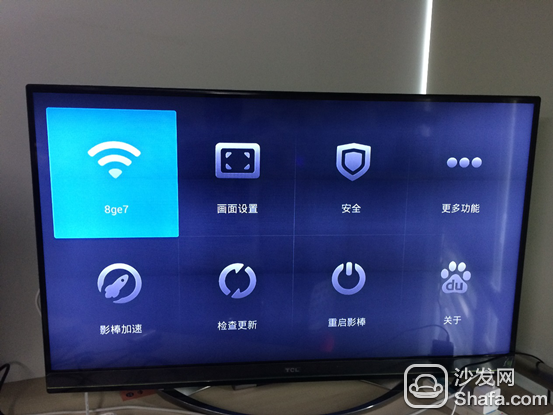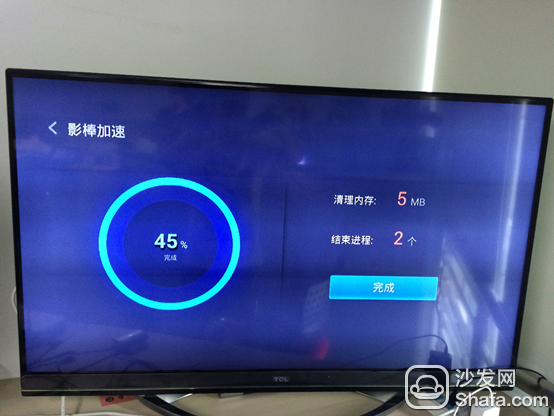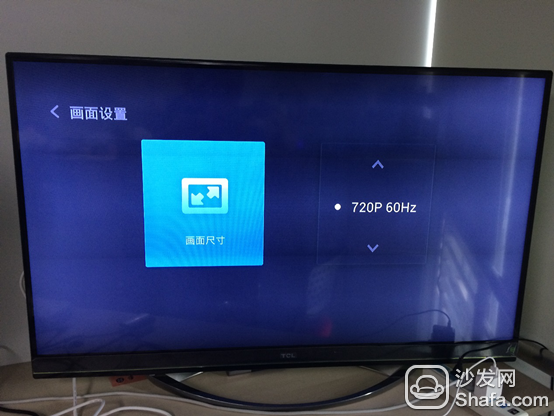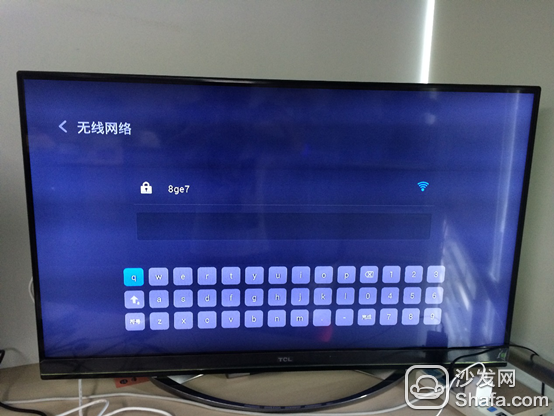 Games: TV avatars retrieve childhood memories
If you are a game enthusiast, the Baidu video stick 2S+ has built a number of popular games to make the TV turn into a game console. Connected to the handle, you can play alone, you can also play, there is a kind of childhood playing the feeling of a bully game console.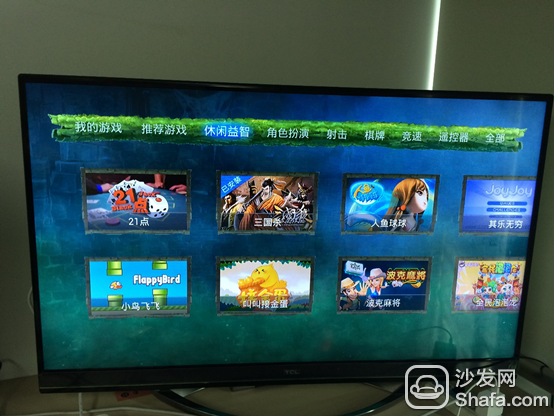 Finally, teach everyone a particularly cool gameplay and use mobile phones to control Baidu's video sticks. If your mobile phone has Baidu video installed, and the mobile phone and Baidu video stick are connected to the same WIFI network, open the Baidu video, find the Baidu shadow stick controller in the menu, and after connecting, the mobile phone will become a remote control for Baidu shadow stick. , Control speed is no less than the configured remote control, we can try.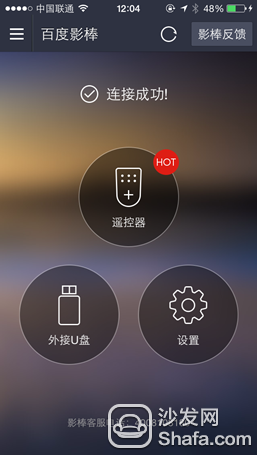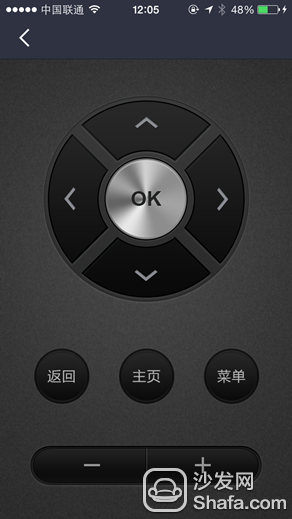 to sum up:
On the hardware side, the outstanding design and portable compact size make the Baidu video sticks as much as the other box brands on the market in terms of hardware design; the super hardware configuration makes the operation more smooth, and the playback of ultra-clear online video will not occur. Caton phenomenon. In terms of content, Baidu's video stick has built-in Mango TV and 10 different types of newest and hottest movies and TV programs, which basically include the types of movies and TV programs that users can watch on the Internet. The built-in hot games allow TVs to transform into game consoles, adding another entertainment option besides video and audio to the user. It is a very worthwhile Internet living room smart hardware.
Recommended installation sofa butler, download address: http://app.shafa.com/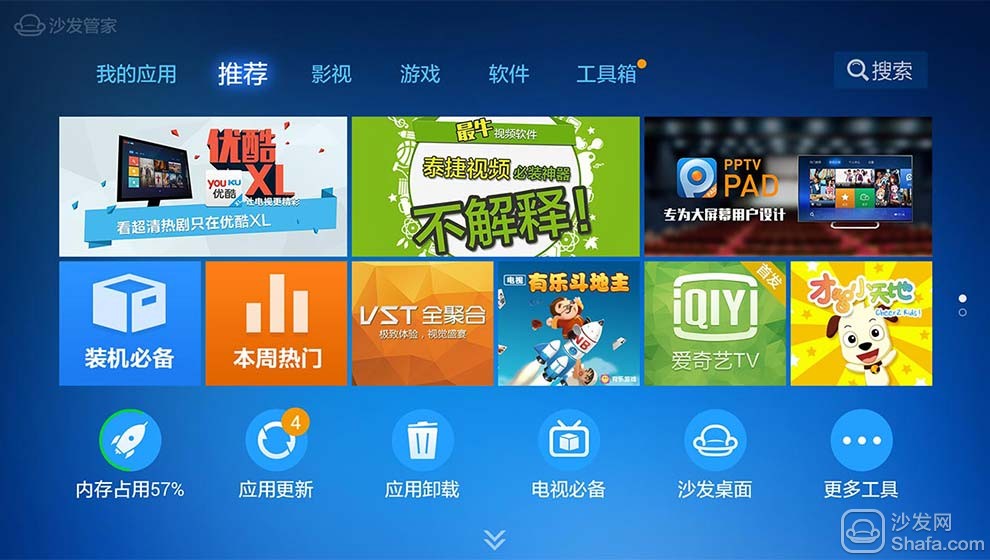 Hot Apps Recommended: HDP VST All-in-one Fast-viewing film Dragon Live King of k-song TV Thumb playing ZAKER