Tencent Digital (Yokii) On August 31, Shenzhen Light Life Technology Co., Ltd. released a smart desk lamp supporting voice control on the Tencent Digital Cambrian Platform - Elizabeth Intelligent Voice Lamp. This product supports voice switch lights. And adjust the brightness, and can perform simple voice interaction.
The appearance of Elizabeth intelligent voice lamp adopts a streamlined design. The main body of the device is porcelain white, and the overall circle is based on the design of the spindle and the European hat. In the range of 5m, the user can directly turn on/off the light through the voice control. For example, when the user speaks "Elizabeth, turn on the light", the light will automatically light up. There is no need to download another App during the entire operation, and WiFi is not required. It can also recognize simple natural languages ​​like "Good Night" and respond and operate accordingly.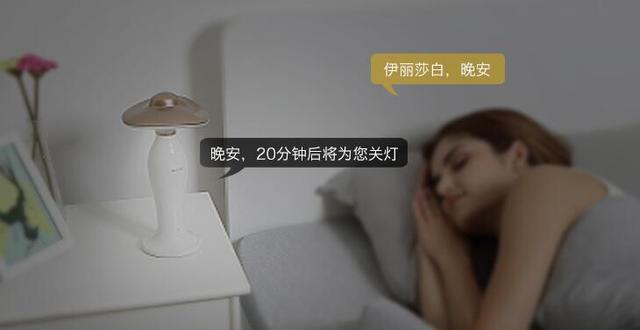 In addition to voice control, the user can also directly touch the part of the lampshade for touch control, touch the switch can be controlled, long touch to adjust the brightness. In addition, Elizabeth intelligent voice lights use a built-in battery design that can be used without moving the power cord.
At present, this product is being crowdfunded in Taobao, during the crowdfunding price is 298 yuan.
.wxdigi { padding:20px 0; border-top: 1px dotted DBDBDB; }