SiFirst Technology recently released a new generation of single-stage flyback PFC controllers for the LED lighting industry, the SFL320 and SFL330, which are widely used in residential and commercial LED lighting.

The single-stage flyback PFC architecture has been widely used in the field of LED lighting due to its high power conversion efficiency, low system cost and small size. However, most of the single-stage flyback PFC solutions on the market currently use ordinary boost PFC chips, which have many defects. The following are some serious shortcomings: (1) The VDD UVLO hysteresis window is too small, which may cause startup failure under light load. (2) There is no LED output overvoltage protection, which makes the output easy to rise when no load is applied. (3) No soft start, resulting in large current overshoot at startup. (4) There is no output overload protection. When the system is overloaded, the system cannot enter the hiccup mode, resulting in excessive short-circuit power consumption. (5) There is no limit to the system frequency, which causes the power tube to easily cause a bombing phenomenon when short circuited. These defects severely restrict the application of the single-stage flyback PFC architecture in the field of LED lighting, while increasing the cost of system solutions.

The new generation of single-stage flyback PFC controllers SFL320 and SFL330, which were launched by Saiwei Technology, all solved the above drawbacks. The SFL320 and SFL330 feature a critical conduction mode control with a built-in high-performance analog multiplier. They also incorporate a patented "frequency correction technique" and distortion optimization to reduce the crossover distortion of the input current and increase the PF value. At the same time, SFL320 and SFL330 series have made many innovations and improvements for the defects of the traditional single-stage flyback PFC architecture. The innovative features of SFL320/330 are summarized as follows:

(1) The UVLO hysteresis window of up to 7V and the ultra-low startup current of 5uA greatly reduce the system standby power consumption while preventing system startup failure. (2) Built-in soft start control and "feedback network clear control" control reduce the impact of system current overshoot on LED lamp beads. (3) Externally programmable "cycle-by-cycle detection output overvoltage protection (OVP)", which greatly improves the safety of the LED system and facilitates system design (SFL330). (4) Built-in overload protection (OLP), once the system has been overloaded for more than 120 milliseconds, it immediately enters the doze mode, which greatly reduces the LED short-circuit power consumption (SFL330). (5) Built-in 270KHz maximum frequency clamp, reducing short circuit power tube voltage overshoot.

Saiwei Technology pointed out that the series has a maximum output power of more than 100 watts, which is very suitable for LED T8 fluorescent lamps, external LED ballasts commonly used in downlights, architectural lighting, signage and outdoor lighting. The SFL320 and SFL330 are available in SOP8 and DIP8 packages. Â Â Â Â Â Â 

PVC Fire resistant cables(Wires) are coated with a self developed fire retardant (FR) pvc compound that halts the spread of fire even in extreme temperature cases. The compound also offers a high dielectric strength and high insulation. Fire-resistant cable can still ensure the normal operation of lines within certain time in case of combustion. It is different from the ordinary flame retardant cable in that in the event of a fire, it may continue electricity transmission. The use of this product will allow high-rise buildings, subways, power plants and other major occasions to have better fire safety and fire rescue capability.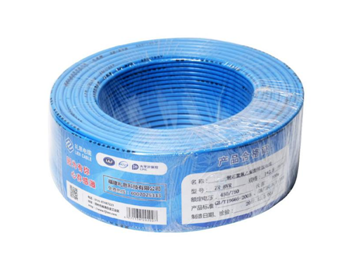 Advantages:
High Insulation
Longer flex life
Excellent electrical properties
Chemical & acid resistance
Large tensile strength
Good softness
Excellent elasticity and stickiness

Standard:
GB/T19216.21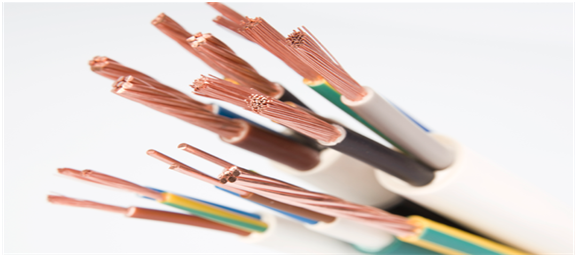 Rated Voltage:
450/750V
Application:
This cable is designed for areas where the integrity of the electrical circuit is critical in maintaining power supply. Applications can be found in emergency lightings, control and power circuits, power stations, fire alarm systems, underground tunnels, communication systems, sewage treatment plants, lifts, escalators and high-rise buildings
Welcome to visit our factory to learn more about us. If you have any questions, please feel free to contact us.
PVC Insulated Fire Resistant Wire
PVC Insulated Fire Resistant Wire,Fire Resistant Cable,Heat Resistant Electrical Wire,Fire Resistant PVC Insulated Copper Wire
Fujian Lien Technology Co.,Ltd , http://www.liencable.com