On May 18th, Hikvision and Alibaba, the global leader in video surveillance, reached an in-depth cooperation with Alibaba's cloud computing and big data capabilities, combined with its fluorite cloud and products, to deepen the potential of the home security market.
It is reported that based on this cooperation, Ali Xiaozhi will help fluorite cross-brand and other smart home devices to interconnect and prepare for the future "smart home"; Ali's smart device terminal control APP "Ali Xiaozhi" will achieve cooperation with both parties The connection of intelligent hardware, fluorite and Ali Xiaozhi will accelerate the popularization of home security intelligence. Follow-up fluorite brand wearable smart devices, smart home hardware and other products can be developed in conjunction with Alibaba Cloud technology. Covering more than one million Chinese families.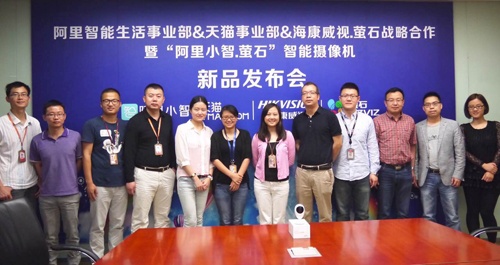 At the same time, Ali's Tmall, Juhua and other platforms will give fluorite all-round support in brand promotion and product sales, and enhance the market competitiveness of fluorite products.
As the leader of the global security industry, Hikvision has been the first in the world for video surveillance for many years. Following the strategic cooperation with Alibaba Cloud in October 2014, this cooperation is the first time to achieve cross-brand and various smart devices interconnection, for security. The industry's cross-brand equipment linkage has laid a solid foundation and consolidated the position of its fluorite brand in the field of Internet intelligent video. "In the strategic background of Hikvision's 'Fluorite Cloud+', in addition to home security equipment, wearable devices, smart routers, sensors and other comprehensive access to the fluorite cloud, it will also access communities, schools, shopping malls, Video resources of various living environments such as transportation and scenic spots make life more convenient," said Jiang Haiqing, vice president of Haikangwei and fluorite CEO .
Through the fluorite cloud, users can always care about their elderly parents on the mobile phone. They always see the cute appearance of their baby at home. They don't have to worry about security and anti-theft when they travel. The cameras, TV boxes, routers, sensors, etc. in the home are connected in the fluorite cloud. On the platform, security and entertainment are mastered; fluorite cloud provides the store O2O intelligent video service, security and management; there are traffic, school, scenic area, outdoor... no matter where you are, "video connects everything" A safe and quality life can be expected.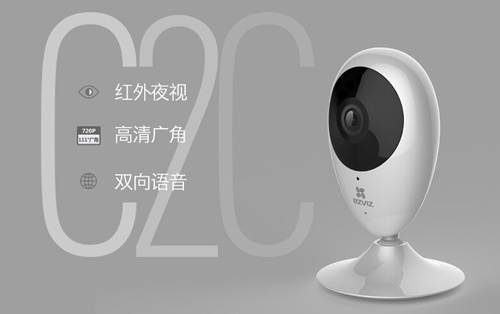 It is reported that the first Ali Xiaozhi direct fluorite smart camera will be released in the near future. The same fluorite C2C has been limitedly purchased on the 18th at Tmall's home decoration and poly-costing platform. According to the person in charge of the products of both parties, Ali Xiaozhi. The fluorite c2c smart internet camera is a satisfactory product in terms of product design and use. C2C supports 720P resolution, 111° wide-angle lens, wrap-around infrared light, good night vision function, full-duplex echo suppression, clear real-time intercom in both directions, support for "fluorite cloud+" service, storage mode support local And the cloud is both optional.
2V Battery Pulse Restore System fully take into account the inconsistent of the physical resonance frequency between lead sulfate crystal and battery plates, select the optimal frequency of pulse waveform and pulse current intensity to "break" and "decompose" the lead sulfate crystals, ensure the best restoration effect of sulfide battery without any damage to the plates.
Off-line 2V Battery Smart Pulse Restore System, also be called Battery Reconditioner or Battery pulse maintainer and Reviver: mainly used in the whole industry of Electric Forklift power battery, Sightseeing car power battery, Golf Cart battery, Wind and Solar energy storage battery, UPS Back up power system, Telecom base site battery, State Grid and Military battery for Sudden affair,etc.
The system is composed of 3 parts and a professional standard restore process: 1) 2V Battery Restorer Device(100~3000Ah); 2) 2V Battery Digital Pulse Charger; 3) 2V Battery Discharge Tester. Lead-Acid Battery Restoration system and Solution is applicable to all of Lead Acid Battery(AGM, GEL, VRLA, MF, Flooded, Dry, Traction, Deep cycle and Stationary), and widly used in 2V (200~3000Ah) cell batteries.

Product features
1. The smart pulse with fast rising front is resonant with the crystal of lead sulfate to dissolve the large lead sulfate crystal under the action of charging pulse, which can improve the capacity and prolong the service life of the battery.
2. No need to add any chemical additives, does not change the internal electrolyte composition of the battery, safe and reliable; For water loss batteries only need to add deionized water before restoring. The output pulse voltage and pulse current are strictly limited.
3. 12 independent output, can repair 12PCS 2V/100Ah-3000Ah cells at the same time without interference. Each group is equipped with a separate voltmeter to monitor the voltage of the repaired battery in real time.
4. Each system is equipped with "capacity selection" gear, according to the different capacity of the battery to select the appropriate gear, can be ensure better protection of battery plate in restore working.
5. Each system is provided with automatic repair function, automatic repair system will smartly adjust the pulse duty ratio based on the receptivity of the battery without anyone on duty
6. Each system is equipped with "High resistance repair" function, select the high resistance repair, specially for the long term stored batteries, even if the OCV is 0 Volt, but also can be easily activated.

2V Battery Restore System,Battery Optimizer Reviver Recover,2V Battery Equalize Charger,2V Cell Smart Charger
Shenzhen Daceen Technology Co., Ltd. , https://www.daceen-sz.com