[Text|High-tech LED reporter Gan Qin]
As an important part of LED lighting, the demand for LED driver power is gradually improving. Many traditional power companies have also seen huge market potential, and they have been involved in it and actively plan their layout.
However, due to the low barriers to entry of LED power supplies, the entry of many enterprises has led to a red sea in the power supply industry. It is understood that this year's domestic market, the average power supply price dropped by 10% -20%, small and medium power reached 20% -30%. In this context, how to deal with the price war has become one of the challenges faced by power companies.
Jiang Shuxing, general manager of Eurolink Electronics, believes that it is necessary to guarantee the high cost performance of products and to cope with market price wars. It is necessary to drive power companies to have a good supply chain to support. As a traditional industrial power supply manufacturer with 20 years of power supply technology precipitation and management experience, Eurolink Electronics has excellent R&D, manufacturing and quality assurance capabilities in IT equipment power supply and IPC industrial power supply.
According to Jiang Shuxing, the company's power technology is mainly from the United States, which can guarantee product quality. Secondly, the company has a huge power production team (over 3,000 people), and many parts are produced by themselves, so the raw material price is more advantageous. "We can reduce the cost of the device procurement alone, and the large-scale procurement and production make the Continental Express power supply competitively priced."
Jiang Shuxing said that for the LED drive power business, Eurolink's short-term strategy is not to pursue profit, but to pursue high quality and high cost performance. "We don't want to participate in price competition, but we want to establish our own brand in the field of outdoor power."
In addition, Jiang Shuxing also introduced that as a national high-tech enterprise, OU Lutong Electronics and power industry technology experts keep communication and interaction at any time. In the future, Continental Express Electronics will also be involved in the research and development of digital and intelligent driving technologies.
As the industry's highest specification and largest industry event in the LED industry, it is also the best platform for the annual LED industry's year-end review, analysis and outlook. So far, the high-tech LED conference has been successfully held for four sessions. The
5th High-tech LED Conference will also be held at the Guanlan Lake Dongguan Club in Shenzhen on December 12-13, 2014.

Jiang Shuxing, general manager of Continental Express Electronics, will share with you the keynote speech "The cost-effective outdoor drive power is king" at the theme conference of the 2014 High-tech LED Annual Conference on the morning of December 13. Stay tuned!

The single phase filters have a good attenuation performance at frequency range 150KHz~30MHz.

They have a compact structure and high performance-cost ratio.
The Single Phase Noise Filter is easy to install, which is also safe and reliable.
FT110 and FT111 series sihgle phase
EMI Filters
are one-stage common mode ones with almost the same filtering effect, only slight difference according to different current.
High voltage versions above 380VAC are also available.
Rated current: 0.5A~300A
Various connection types: wire, solder lug, stud, terminal blocks, etc
Typical Applications: Electrical & electronic equipment, Household appliance, Datacom equipment, Consumer goods, Medical devices, Office automation equipment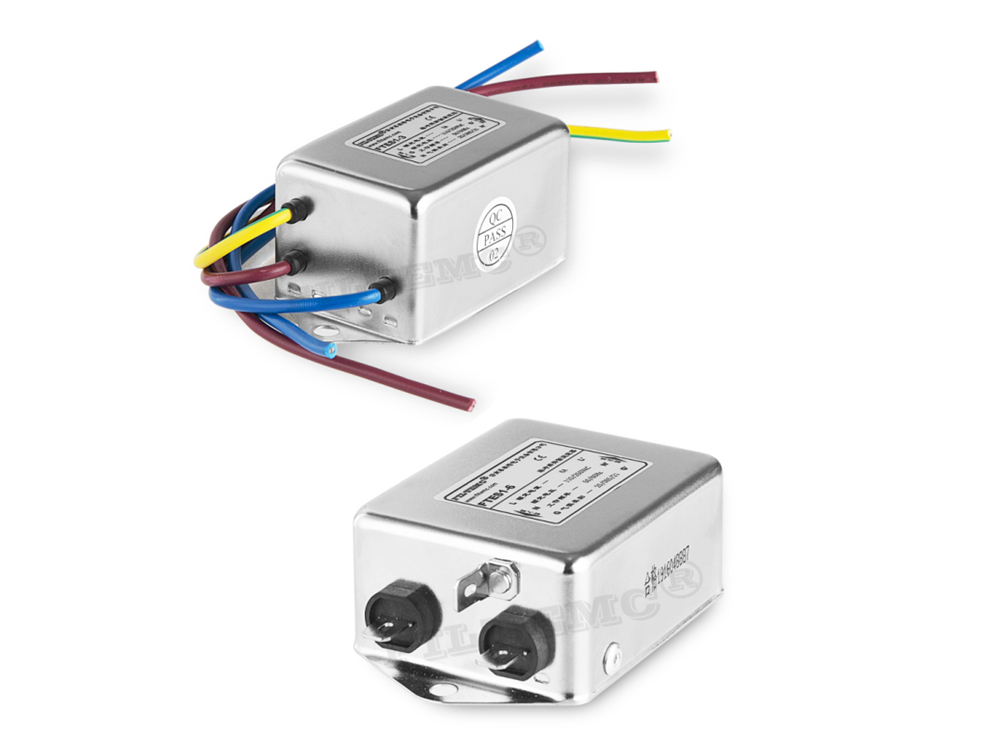 Phase Filter,Single Phase Filter,Single Phase Noise Filter,Single Phase EMI Filter
Jinan Filtemc Electronic Equipment Co., Ltd. , https://www.chinaemifilter.com