Incandescent lamps will soon be withdrawn from the market. As an alternative to incandescent lamps, the era of widespread use of LEDs will soon come. Today, one of the roadblocks that hinder the expansion of the LED lighting market is the "light bulb price" problem is "going further and further away," and the LED market is fully open. According to statistics, the overall scale of China's LED applications in 2011 reached 121 billion yuan, of which lighting fixtures accounted for half of the proportion. It is estimated that by 2013, the global LED lighting market penetration will reach 20%.

LED lighting industry as an emerging industry of energy saving and environmental protection has always been highly valued by the country. "National "Twelfth Five-Year" Science and Technology Development Plan" identified the development goals of the LED industry: LED lighting occupies more than 30% of the mainland general lighting market share, LED industry output value is expected to reach 500 billion yuan, promoting China's semiconductor lighting industry to enter the world The top three. It can be seen that the country's policy of vigorously developing the LED industry has obvious intentions. As a leader in emerging industries, large LED lighting companies have benefited from national policies, but there must be sadness in moving forward. Here are a few LED lighting companies that have received much attention from the market. They not only have abundant capital assets, but also It is the tide of the financial sea.

NO. 1 Infinity Optoelectronics

Infineon Optoelectronics is a high-tech company dedicated to the development, production, sales, and technical support of high-efficiency, high-reliability LED lighting fixtures. As of November 2011, Infine Optical has applied for 119 domestic and foreign patents and 52 patents, including 3 invention patents, 48 ​​utility model patents, and 1 appearance patent. Infineon has mastered the world's most advanced drive power technology and has now become a supporting power supply company for more than 1,800 downstream LED companies. In particular, in the high-end high-power LED field, Infineon Electronics has become an indispensable supplier. Infineon has solved major technical hurdles of LED lamps in indoor lighting, and has increased the service life of LED lamps from 3,000 hours to 50,000 hours. All these aspects show that Infineon is one of the most valuable companies in the LED industry.

NO. 2 Chau Ming Technology

Zhou Ming Technology (300232, stocks) has 2011 European, African, American, Asian projects have ultra-thousands of lights, Chau Ming Technology announced on February 1, 2012, investing 360 million yuan in its own funds in Guangdong The production base of LED application products will be built in the Zhangpu section of the west area of ​​Daya Bay, Huizhou. Project production capacity: lighting products include bulbs, spotlights, lamps, downlights, panel lights and street lamps, with a total annual output of 890,000. In the second half of 2012, the construction period will be 36 months. After the project's total production capacity reaches production, it is estimated that the average annual operating income will be 61.37 million yuan, and the average annual net profit will reach 79.95 million yuan.

NO. 3 core semiconductors

The company is equipped with six laboratories, including an aging laboratory, a spectral analysis laboratory, a high-low temperature impact laboratory, a light intensity distribution laboratory, a shockproof test room, and a salt spray laboratory, and has an R&D center and 100,000 grades. The LED light source packaging workshop and the lighting assembly workshop are equipped with two fully automatic LED light source packaging lines and luminaire assembly reflow soldering production lines. At the end of 2009, the newly-added investment was 265 million yuan, which was used for the construction of an annual output of 550,000 sets of power LED super-heat-conducting light source modules and lighting application system industrialization projects. The design and production plant is 110,000 square meters, equipped with 7 fully automated LED light source packaging line and 12 lamps assembly reflow production line.

NO. 4 on the lighting

UnSun Lighting is an innovative company that integrates the development, production and promotion of LED lighting. With its own leading technology in LED drive and system integration, strong R&D strength and low-cost advantage of vertical integration in the industry chain, Shangyu Lighting is committed to promoting the revolution of solid-state semiconductor lighting and truly brings LED lighting to millions of households and streets and lanes. To achieve a complete transformation of human lighting.

Shangyu Lighting raised 10 million US dollars on June 9, 2011. Shangyin Lighting also held a production base launch ceremony in November. It has an annual output of more than 30 million LED bulbs. The product line covers residential lighting, commercial lighting, and industrial lighting. Lighting and outdoor lighting. The company now leases 8,000 square meters of standard factory buildings. It plans to build 60,000 square meters of new buildings in 2012 to expand production. Another joint venture with Jinshajiang Venture Capital plans to build a 300-acre LED lighting industrial park in the high-tech zone.

NO. 5 rain exposed photoelectric

Yulu Optoelectronics Technology Co., Ltd. has established the goal of creating "China's LED interior lighting brand", and has invested over 200 million yuan to build a 150-mu photovoltaic industry park. It is planned that by 2015, the construction of the entire 700 mu rain and rain technology park will be completed. The total investment will exceed RMB 2 billion. The products mainly cover LED indoor lighting, LED road lighting, LED outdoor landscape lighting and LED light source appliances.

NO. 6 Henderson

Nanjing Henderson Technology Co., Ltd. was established in March 1999, has been committed to the development of LED lighting production, Henderson Science Park covers an area of ​​120,000 square meters, has a building area of ​​96,000 square meters of international standardization plant. Henderson is a professional manufacturer of high quality LED lighting products and LED display products and solutions. On January 9, 2012, the "2011 China Semiconductor Lighting Industry Outstanding Enterprise Award" was honored in the "2011 China Semiconductor Lighting Industry Recommended Activities". It is worth noting that Henderson LED lighting 4S shop was opened on December 18, 2011 in Hexi Jinling Jinling International Home, which is also China's first LED lighting 4S store.

NO. 7 on the ground photoelectric

Qinshang Optoelectronics (002638, stocks) is the first listed company in the industry to use high-power LED semiconductor lighting applications as its main business. Qinshang Optoelectronics has attracted a total of nearly 600 million yuan in venture capital investment over the past three years. On November 25, 2011, it was officially listed on the SME Board of the Shenzhen Stock Exchange. It is understood that the total share capital after the issue was 187 million shares. In terms of operating income, QinShang Optoelectronic Co., Ltd. has become the listed company with the largest revenue in LED lighting applications so far and is also the first listed company with high-power LED semiconductor lighting as its main business. NO. 8 Hongsheng Optoelectronics

Jingzhou Hongsheng Optoelectronics Co., Ltd. integrates the research, development and production of LED lighting products. It is mainly engaged in various high-brightness full-color light-emitting diode packages. Hongye Opto Semiconductors LED lighting industrialization base has a total investment of 600 million yuan and covers an area of ​​12,000. The square meter is constructed in three phases. The first phase of the investment is 252.2 million yuan. It is the largest semiconductor lighting industrialization base in central China.

NO. 9 Shida

Wuxi Shiyida Electronics Co., Ltd. was founded in 2004 with a total investment of 120 million yuan. Covers an area of ​​53,000 square meters, plant area of ​​67,000 square meters, high automation rate, employs more than 1,000 people. In February 2012, Wuxi LED indoor commercial lighting production and construction project total investment of 296 million yuan, plans to invest 265 million yuan, mainly used for LED indoor commercial lighting production and construction projects. Wuxi LED indoor commercial lighting production and construction projects total investment of 296 million yuan, plans to invest 265 million yuan of funds, mainly for LED indoor commercial lighting production and construction projects.

NO. 10 Kyushu Optoelectronics

Kyushu Optoelectronics currently owns 50,000 square meters in Shenzhen, 12,000 square meters of ultra-clean, anti-static factory building in Sichuan, and has a full range of LED application product lines, and has power LED, SMD LED, automatic crystal, automatic Weld lines, automatic sealing, and automatic light separation, color separation, etc. have world-class automatic semiconductor production equipment. The company has built professional packaging and lighting labs in both Shenzhen and Sichuan bases. At present, more than 240 applications have been filed, including more than 20 invention patents.


PZDK series of automatic constant current charge and discharge equipments are specially designed for the battery charging and discharging applied in railway. They are used for the maintenance and capacity verification of storage battery used in locomotive, railway vehicle and generator car, which can improve the service life of the battery and ensure the safe running of locomotives and Other railway vehicles.
The main control unit of the equipment is PLC and the HMI (Human Machine Interface) is 7" LCD colorful touch screen. The equipment has varieties of operating modes, and can automatically record and save working status.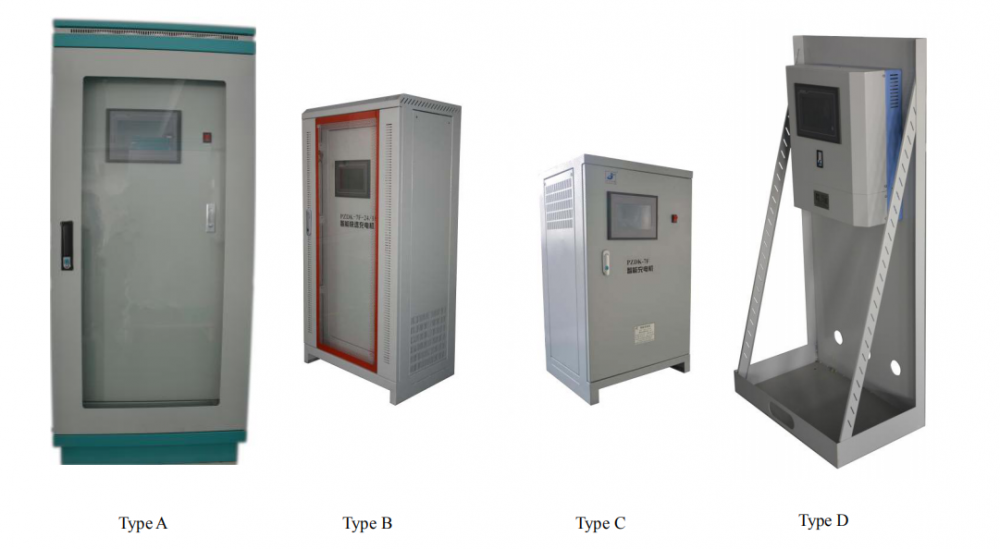 Battery Charging And Discharging Equipment
Railway Battery Charger,Charging And Discharging Device,Battery Charge Discharge Device,Electric Pallet Truck Battery Charger
Xinxiang Taihang Jiaxin Electric Tech Co., Ltd , https://www.agvchargers.com