In February, the analog IC factory Tongjia continued to replenish its inventory due to consumer electronics customers, and the return to work in the mainland was normal. The revenue was 78.017 million yuan, which was about the same as that in January, with an annual increase of 2.86%. Tongjia said that since January this year, there has been an urgent rush, and there are still many rush orders in March. It is conservatively estimated that March revenue may be flat or growing compared with February. Tongjia's accumulated revenue in January and February is 157 million yuan, which has reached 74% in the fourth quarter of last year.

Tongjia said that the inventory in the first quarter of this year began to decline, and the economy seems to be more optimistic than expected, driving customers to actively pull goods, so since January, there has been an urgent rush, and also boosted the first quarter performance rebound, and this year's operation will be Season up. As for the first quarter gross margin, it is estimated to be the same as 38% in the fourth quarter of last year.

Tongjia is one of the few manufacturers of AC/DC PWM ICs in the analog IC factory. This part accounts for about 80% of the revenue and about 20% of the DC/DC PWM IC. It also produces a small amount of white LED Driver IC, looking forward to this year's growth momentum. Jia said that the current LED Driver IC is still a new product, the yield is still to be improved, and the future gross profit performance will be better.

Tongjia's revenue in 2011 decreased by 21.61% to 974 million yuan, and net profit after tax was 142 million yuan, a year-on-year decrease of 47%. In 2011, the gross profit margin was 37.58%, and the operating profit ratio was 14.17%, which was also lower than the 39.29% and 22.7 in 2010. The annual EPS was 3.19 yuan.

Silicone Label :
The smart business man is special design their brand labl on products.Why? Because when we are interesting in something,such as a bag,a clothing,a jewelry ect,we always subconsciously think of what brand is this made of.They are using the general psycholofical characteristics of the masses to get brand publicity.
Silicone label is more and more popular all over the world,it is made of food grade silicone,and it is non-toxic and odourless.What's more it is very Eco-friendly.When you promote your brand, you also leave a positive image of protecting the environment for customers, so that your customers will keep coming.
Silicone label introduction:
1.Product name:Silicone label,Silicone Brand Label,3D Silicone Label,Silicone Sticker,Custom Pin Badge, Silicone Badge
2.Place of origin:Guangdong China
3.Color:any pantone color
4.Logo:Printing,debossed,embossed
5.MOQ:500pcs.
6.Package:1 pcs/opp,customized design is available.
7.Design:Customized/stock
8.Certification:FDA,LFGB,SGS,ROHS,etc.
9.Usage:For brand/Clothing/Bag/Decoration And more
10.Silicone label photo's for reference.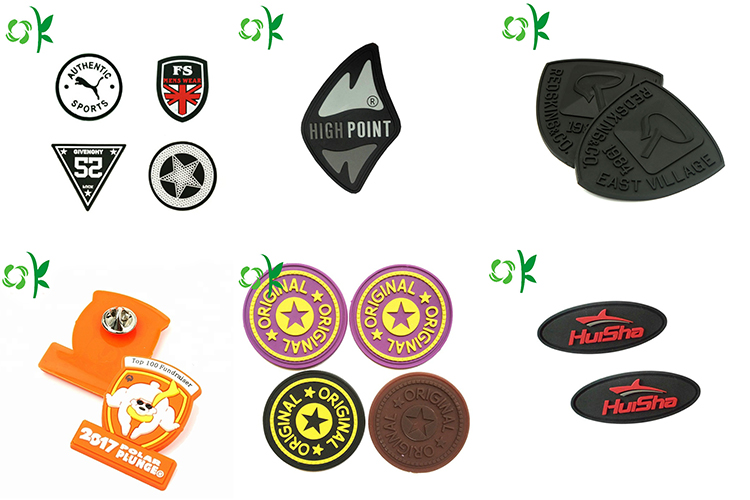 Silicone Label
Silicone Label,Silicone Brand Label,3D Silicone Label,Silicone Sticker,Custom Pin Badge,Silicone Badge
OK Silicone Gift Co., Ltd. , https://www.oemsiliconegift.com