On February 26, Lehman Optoelectronics (300162) released the 2012 performance report. During the reporting period, the company achieved a total operating income of 316 million yuan, an increase of 20% over the same period of last year; operating profit of 18.62 million yuan, down 47% over the same period of last year; total profit of 25.81 million yuan, down 34% over the same period of last year; attributable to shareholders of listed companies The net profit was 24.05 million yuan, a decrease of 27% over the same period last year.
Lehman Optoelectronics said that during the reporting period, the company focused on industrial layout and business model innovation according to its business development strategy, and added a subsidiary specializing in cultural media and energy conservation services. The above investment benefits are not obvious; due to the fundraising project in 2012 In the fourth quarter, the production was completed and the management expenses increased. At the same time, affected by the development status of the LED industry, the company based on the market price, accrued various asset impairment provisions in accordance with the accounting standards, which led to the 2012 net profit compared with the same period last year. There has been a decline.

Rare Earth Aluminum Alloy Power Cable is kind of cable, in which the rare earth high iron aluminum alloy is used as conductor, flame-retardant organosilane cross-linked polyethylene is used as insulation and the self-locking armored structure is installed, has completely independent intellectual property rights and removed the defects of aluminum cable systematically. The environment-oriented insulation materials with low smoke, free halogen and being fire-retardant have greatly reduced risk of being on fire. This cable can installed in moist environment. The cables boasts large current carrying capacity and convenient and low cost installation and maintenance.
Standard: GA306 Jacket: PVC
Conductor: aluminum alloy Cores: single core or multicore
Insulation: XLPE/PVC Rated voltage: 0.6/1KV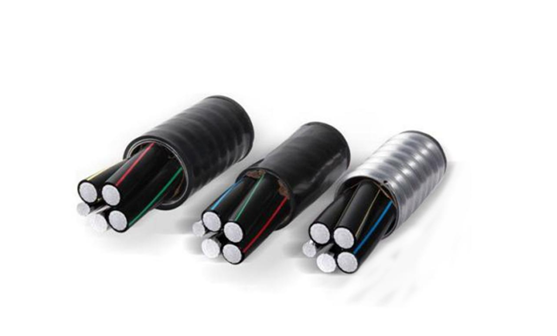 Advantages:
Conductor fatigue resistance
Creep resistance
Impact resistance
Easy to bend
Corrosion resistance
Light weight
Easy installation
Long life span
Flame retardant
Fire resistant
Zero halogen & low smoke
Excellent flexibility
Corrosion & abrasion resistant
Decent mechanical strength
Chemical & acid resistance
Excellent elasticity and stickiness
Superior economic performance
...

Application:
Lighting
Public amenities such as theatres, cinemas
High rising buildings
Public buildings such as libraries, museum, schools and hospitals
Family residence
Household appliances
Electrical equipment
Power console
Automotive industry
Government buildings
Power transmission and distribution lines
And many more...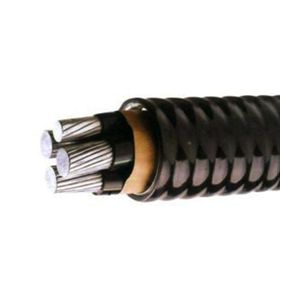 Welcome to visit our factory to learn more about us. If you have any questions, please feel free to contact us.
Rare Earth Aluminum Alloy Cable
Rare Earth Aluminum Alloy Cable,Aluminum Alloy Electric Cable,Rare Earth Aluminum Alloy Power Cable,Aluminum Alloy Armoured Cable
Fujian Lien Technology Co.,Ltd , http://www.liencable.com